Japońska marka zegarków Rubicon zaistniała na rynku czasomierzy w 1998 roku. Po licznych sukcesach na rodzimym rynku, firma zaczęła podbijać europejskie serca, co trwa niezmiennie po dziś dzień.
Modele marki Rubicon charakteryzują się najwyższą jakością komponentów, niezawodnością, dopracowanymi detalami oraz uniwersalnym, ponadczasowym wzornictwem. W ofercie marki znajdą dla siebie coś miłośnicy eleganckiego, klasycznego stylu, jak i funkcjonalnych sportowych rozwiązań.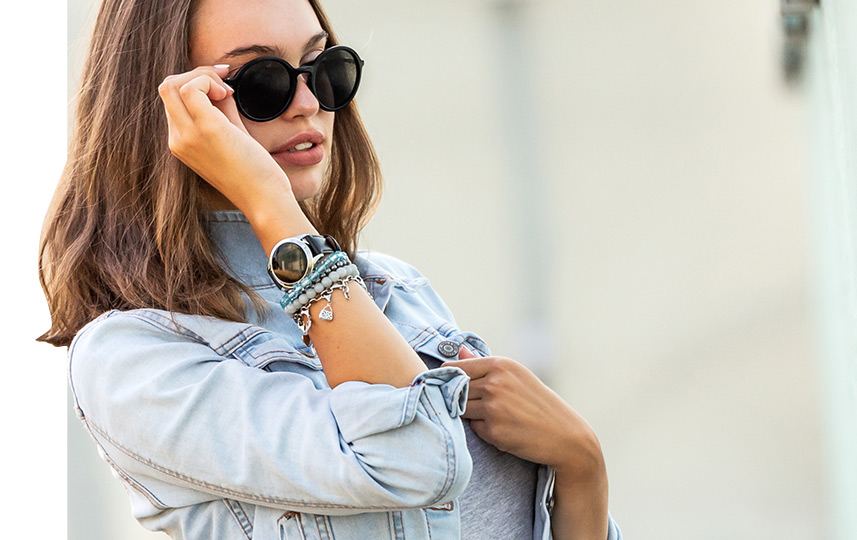 OPIS
Smartwatch jest kompatybilny z Android 5.0 i nowszy, iOS 9.0 i nowszy. Wysokiej jakości cyfrowy 1.04" cala TFT HD Display
Funkcje: Bluetooth wersja 4.0, monitor tętna, krokomierz, inteligentny monitoring snu, monitor cyklu dobowego, budzik stoper, powiadomienia o wiadomościach z telefonu, odtwarzanie muzyki z telefonu i inne.
Procesor Nordic 52832.
Bateria: 140 mAh. Czas pracy 5 - 7 dni.
Stopień ochrony przed pyłem i wodą: IP68.
Pasek z teleskopem do szybkiej wymiany
KROKOMIERZ
Krokomierz pozwala na kontrolę codziennej aktywności poprzez precyzyjny odczyt liczby wykonywanych w ciągu dnia kroków za pośrednictwem technologii, której osią jest współpraca małego wahadła i mikroprocesora. Dzięki tej funkcji możemy w prosty sposób sprawdzić czy w naszym dniu nie powinno być więcej czasu przeznaczonego na ruch.

WYŚWIETLACZ TFT HD
Podstawowy rodzaj wyświetlacza ciekłokrystalicznego LCD.
BRANSOLETA ZE STALI SZLACHETNEJ
Bransolety zegarków ze stali szlachetnej, zwanej także chirurgiczną, są jednymi z najbardziej wytrzymałych oraz eleganckich dodatków. Stal szlachetna jest stopem żelaza, chromu i niklu wraz z innymi pierwiastkami w niewielkim procencie. Bransoleta wykonana ze stali szlachetnej jest nierdzewna, nie śniedzieje, lśni mimo upływu czasu. Jest wysoce odporna na uszkodzenia mechanicznie, które nie łamią bransolety, ani jej nie odkształcają. Oznaczana jest symbolem 316L. Mimo tego, iż zawiera nikiel, ma właściwości antyalergiczne.
MONITOR SNU
Monitor snu pozwala na kontrolę jakości naszego snu, do czego wykorzystuje dane pozyskane dzięki akcelerometrowi i pulsometrowi. W trakcie naszego snu zegarek mierzy tętno oraz ruchliwość naszego ciała i na tej podstawie wyznacza głębokie i płytkie fazy snu. Ta inteligencja funkcja pozwala obliczyć jaka jest jakość naszej nocnej regeneracji oraz kiedy powinien nastąpić najlepszy moment na wybudzenie.
NORMA IP68
Certyfikatem International Protection IP68 oznacza, iż zegarek jest on w pełni pyłoszczelny (co odpowiada cyfrze "6") oraz posiada klasę wodoszczelności, która pozwala na zanurzenie czasomierza nie przekraczające przy tym 60 minut (cyfra "8" w certyfikacie). Należy przestrzegać zalecanego przez producenta poziomu zanurzenia w trakcie nurkowania.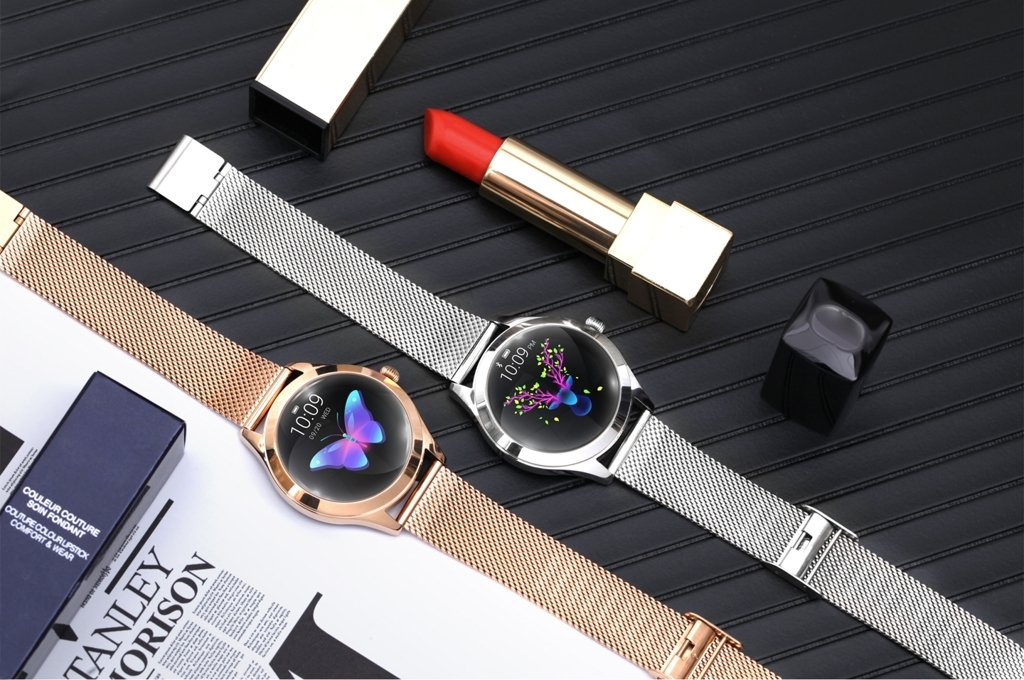 WYMIARY:
długość bransolety - 240 mm
szerokość bransolety - 18 mm
szerokość koperty - 38 mm
wysokość koperty - 10.85 mm
KOLORYSTYKA:
bransoleta rosegold
koperta rosegold
FUNKCJE
ekran dotykowy
krokomierz
bluetooth
budzik
wodoszczelny - 50m WR50
stoper
powiadomienia o połączeniach, SMS, Whatsapp, FB
monitor pracy serca
monitor cyklu
przypomnienie o ruchu / wypiciu wody
W komplecie oryginalne pudełko prezentowe - idealne na prezent
Gwarancja producenta 24 miesiące
STRAP/BRACELET COLOR

:

Rosegold

CASE SHAPE

:

Round

STRAP/BRACELET

:

Metal

WATER RESISTANCE

:

WR50

GLASS

:

Mineral

FEATURES

:

IPS Plating

,

Date display

,

Alarm

,

Stop-watch

,

Notifications - SMS, WhatsApp, FB etc.

,

Sleep monitor

,

Music Control

,

Camera remote

,

Powiadomienia o połączeniach

,

Sedentary reminder

,

Hydration reminder

,

Menstrual Cycle Monitor

,

Multiple screen themes to choose

,

Distance meter / Calories burnt counter

SYSTEM COMPATIBILITY

:

Android

,

iOS

BATTERY CAPACITY

:

140 mAh

SCREEN SIZE

:

1,04'' cala

SCREEN

:

TFT HD

COMMUNICATION

:

Bluetooth 4.0

SENSORS

:

Heart rate monitor

,

Krokomierz

PŁEĆ

:

Damskie



12-months warranty - Warranty is granted by the seller for a period of 12 months.
12-months warranty